Part-Time Guardian
PTG is free app designed to simplify the process of managing in-game items for Destiny.
Rich item preview
Tap to select item for transfer
Double tap to select item for transfer and equip
Visual transfer selection
Items selected for transfer appears in the action panel
Stack support
Select resources and other stackable items by one or in a batch
Quick Actions
Swipe action panel from right to left to access quick actions:
clear selection
save selection as loadout
transfer items
You can transfer items from inventory screen or saved loadout to vault or any character, no matter where these items located.
Transfer one or multiple items to any charecter or vault with real-time progress indication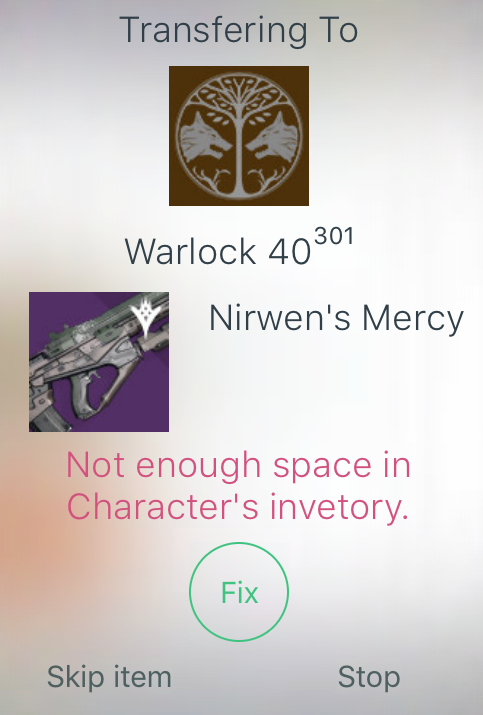 Manage your inventory and vault space manually or allow Smart Trasfer do it for you
Filters help you navigate loads of goodies you have in Destiny. You can filter items by any attribute and apply logical opperands: "not", "and", "or"
Use loadouts to save you favorite sets of gear or just for quick ammo and materials transfer.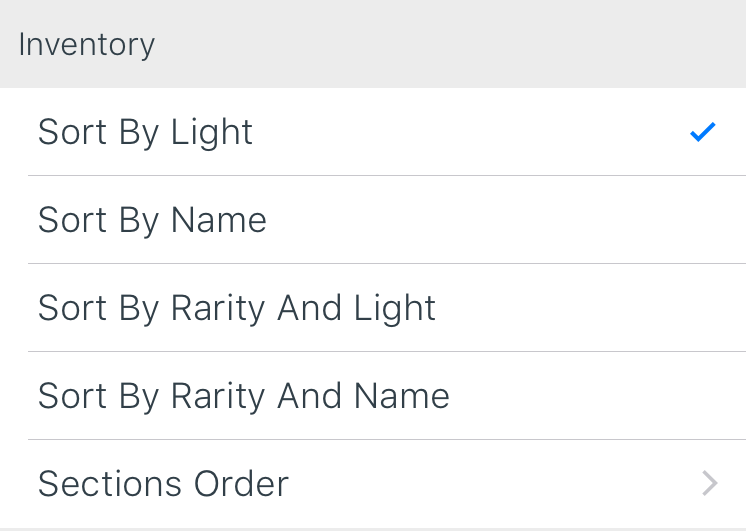 Apply sorting to inventory views, even when using filters. Go to Settings to choose item sorting in inventory and rearrange or hide sections.
PTG was discontinued with the release of Destiny 2